Gift Certificates Available!
Creative Framing & Gift Gallery is your one-stop shop for picture framing, to shop for handmade gifts by local artists, and to learn fine art skills of your own!
Creativity is our Specialty
Creative Framing & Gift Gallery is a local, family-owned business.  Store owners Linda, and her son Mike, believe it's the details that make the difference.  They specialize in museum-quality picture framing and offer the largest local selection of frames and mats.  The store features a gift gallery with a constantly-rotating selection of unique gifts for any occasion.  Their Creative Classes bring in local artists to teach their art and crafts to guests inside the connected art studio.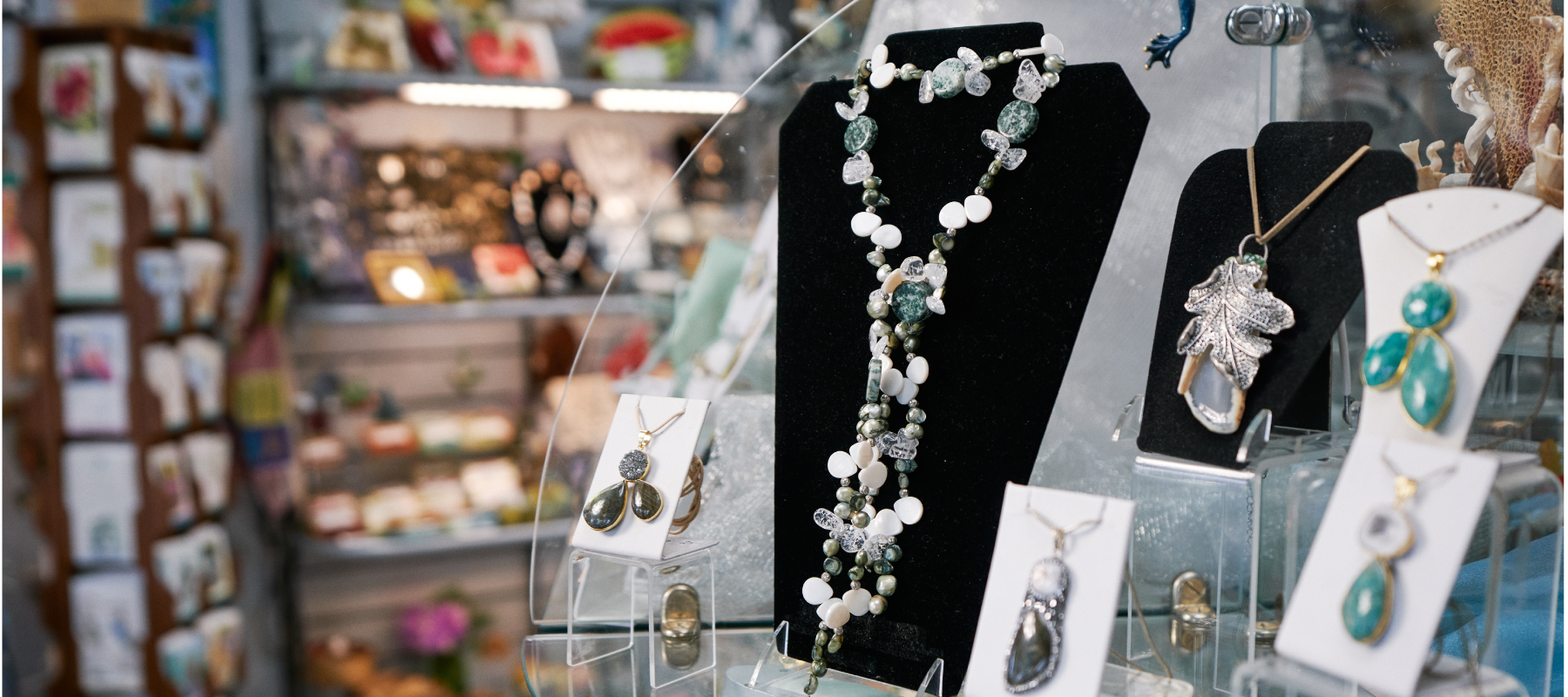 Gift Gallery
Shop from a curated selection of locally handmade gifts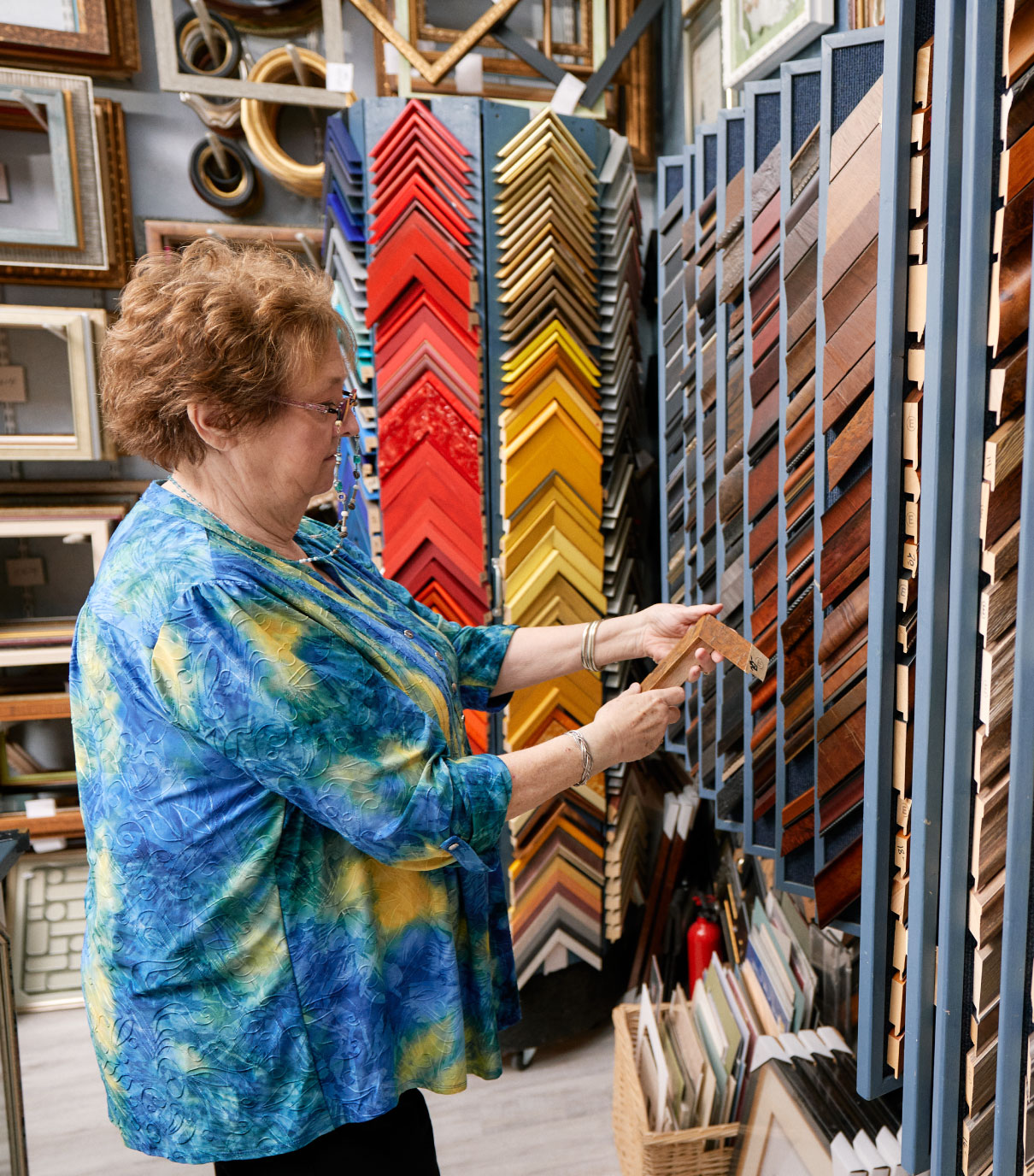 Custom Framing
Create heirlooms that will last several lifetimes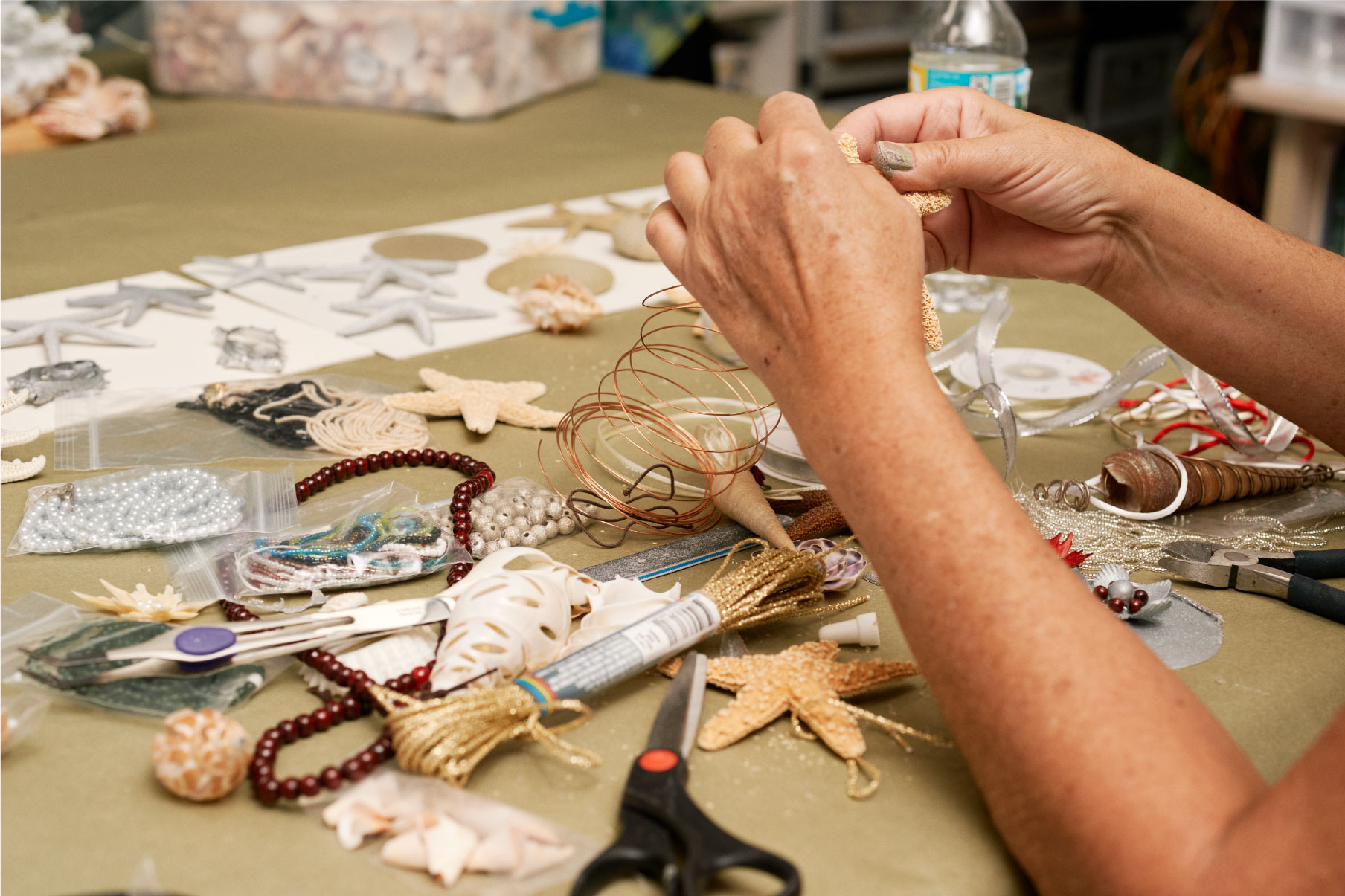 Creative Classes
Learn and create your own custom pieces of art in our workshops.
We pride ourselves on our stellar reputation within the community, and are proud of the 4 and 5 star reviews we've received.  But don't take our word for it, check out our online reviews.
Tangerine Bay Management
2020-10-31
When you entrust pieces of your own artwork (in my case needlepoint) to others, you hold your breath until you see it returned safely and beautifully finished. Linda and Michael are warm, welcoming, and extraordinarily creative in helping to select the components for your finished pieces. Creative framing is true to its name and a jewel of a family business in our area.
These two have years of experience and it shows. One doesn't want to entrust there important picture to anyone...I received exactly what I ordered. Will order more
Quality work at a reasonable price- all my framing is done with Mike and Linda. You won't be disappointed
Creative Framing has been framing my family memories for years. They are locally owned and operated. Often you will be greeted by all 3 generations when visiting their studio. One of my prize possessions is a picture of my Grandmother in the original concaved glassed frame. Creative Framing restored the precious wooden frame to like new condition and replace the glass with concave museum grade glass. Thank you Creative Framing!
Becky Schoeneck
2019-09-02
Friendly and very helpful. Had a stained glass picture reframed. They picked the perfect frame. I would definitely go there again.
Excellent work done here. This is the place to go for that special piece you care about that needs framing. I took them a needlepoint piece yo be made into a tray and it was beautiful. They treat your piece as if it was their own. No coupe like Michael's but worth the special attention. Highly recommended!
Beata Bednarska
2019-01-18
Linda has been framing my needlework for over 15 years. I have invested hundreds of hours in many of the pieces that I've stitched and there is no one that I trust more to finish them off beautifully with matting and framing; she has an excellent eye for color and presentation. With her son, Michael, now joining her at the Venice location, I am assured of exceptional work for years to come.
Christopher Reiter
2018-12-07
Family run and owned...35 years! Very friendly, helpful and happy to support independent business owners!!! More upon finished framing, etc. Thanks!
Creative Framing & Gift Gallery
2357 S Tamiami Trail # 6,
Venice, FL 34293
Mon – Fri: 10:00 AM – 5:00 PM
Saturday:  10:00 AM – 2:00 PM